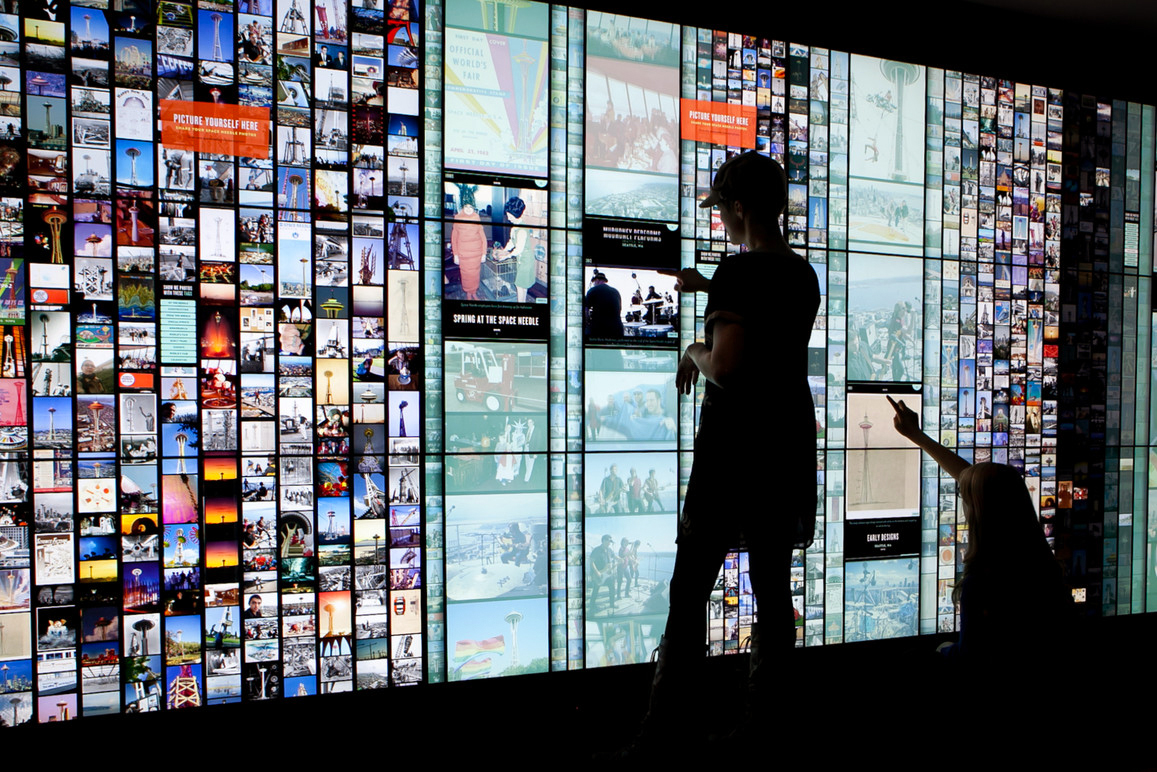 INTEGRATED SERVICES PROPOSAL 
Project Proposal: Consulting, Branding & Creative, Website Development, Marketing & Media for "Digital Interactive Wall Project (DIWP)"
Client: AAEAHP
Delivered on: 5/14/2021
Submitted by:

Thank you for allowing Probizca and our team the opportunity to present our business strategy & services to you. We look forward to building a solid partnership that leads to your great success with the "Digital Interactive Multi-Media Wall Project".
Through our business consulation and our integrated marketing proposal/retainer, we will execute a results-oriented business strategy and will develop tactics to achieve the best results possible.
Following the retainer model, our agency can effectively become your full-service marketing department regarding this project to drive positive Return On Investment (ROI).
Our primary goal to help create awareness and market the DIWP to raise donations to meet the financial goal.  The primary intention of this project is to:
Preserve the history of AA educators in Dallas county.

Share their stories through information, maps, artifacts, video and audio. 

Immerse this rich history to visitors ranging from pre-K to adults.
Your support is key to ensuring the AAEAHP will keep the African American educational experiences in Dallas Coutny alive for genereations to come…"
SCOPE OF SERVICES/OUR DELIVERABLES
"Go-to-Market" Business Strategy & Consulting
Assist with current and future plans in developing, marketing, growing and managing your business project (DIWP).
Learn More
This will include:
B

randing (visual & written)

Website Development/Updates

Social Media & Online Marketing

Advertising

PR Services

Strategic Partnerships (business, schools, organizations etc.)
Branding & Creative Development
Assist in devleoping necessary content to market the "Digtal Interactive Wall Project", including script copy and images, based on the company mission, vision and values and messaging.
Learn More
Create a brand identity including logo design, colors, and fonts & style guidelines for online/offline marketing collateral 

Design specific, visually compelling Marketing Collateral, Promotional/Sales Material
Website Design & Programming
Update current AAEAHP website to include and showcase the DIWP and related sponsors/partners/donors.
The website portal will be further developed in phases (if need be).
Crowdfunding Campaign Marketing
We will help create and develop a proper Crowdfunding campaign for the "Digital Interactive Wall Project" to focus on raising the desired capital. 
We will do this in six(6) primary steps:
Create a great title and tagline
Use colorful imagery to catch donor attention
Develop and/or modify funding options
Set campaign funding schedules and deadlines
Create a compelling & sharable pitch video
Develop a robust campaign page including images, project summary, perks, company history, the team, timeline and FAQs
Additional Marketing Services
We will identify and define the target demographic and how to communicate with them.  We will apply a "360 Approach" to create deliverables from identity and brand messaging to advertising, grassroots, web and social media campaigns.
Digital marketing – social media strategies & management

Email campaign

Radio Public Service Announcements (PSA)

Media coverage PR efforts
Custom ProBizCa HUB
This will allow your users (members & businesses) to learn about AAEAHP and the DIWP as well as donate.  Also, you will be able to network and collaborate on a consistent basis with trackable activity, marketing automation and real-time analytics.
Strategic Partnerships Procurement
We will help establish business-related partners that can:
help build credibility

expand reach  into new areas and offerings

provide needed resources including money, customers, members, supporters

increase the exposure in the marketplace
Phase I
(15-30 days)
Explore & Envision
Business Strategy & Consulting, Creative, Crowdfunding Campaign Setup, Website Updates, Start Media Outreach
Phase II

 
(30-60 days)
Execute
Campaign Launch, Continue Email Campaign, Launch PSAs, ProBizCa, Additional Marketing Collateral Development, Continue Media Outreach
Phase III

 
(60+ days)
Evaluate & Enhance
Review Campaign, Communicate with Sponsor Partners and Vendors, Prepare for Project Launch
Phase I
(15-30 days)
Explore & Envision
?
Phase II

 
(30-60 days)
Execute
?
Phase III

 
(60+ days)
Evaluate & Enhance
?
Below is our estimated budget based on the scope of services outlined in this proposal. Our fees are based on the time required and services rendered and will be billed at the all inclusive fixed rate for the contract completion period starting from the date of signed contract.
$300.00/Mo – Business Consultation including Research & development (ongoing)
$600.00 – PSA (Public Service Announcement) Development, Marketing and Distribution
$625.00 – ProBizCa Setup $250.00, Annual Access $375.00 (Digital Business Card Platform WebApp installed on all Members Smartphones)
$725.00 – Design and send three (3) Email Campaigns to 10,000 email address database
$1,275.00 – Design and Create Digital Marketing Collateral (Banners and Flyers)
$1,825.00 – Interactive Digital Wall Landing Page Website Creation
$2,500.00 – Social Media Update/Setup (FB-Facebook, IG-Instagram, Tok-tok, Google, YouTube, Pinterest and LinkedIn) – Additional Fee for Management and Content Creation ($TBD)
$2,000.00 – Crowdfunding Campaign Creation and Distribution
$5,500.00 – Video Creation /Advertising Campaign
Proposed Integrated Consulting, Marketing & Development Total = $15,850.00
Proposed Payment $8,350.00
Payment Options:
Option 1– 

$4,175 down payment, $4,175 balance on campaign completion (*TBD on any additional fees)

Option 2 – 

$2,783 down payment, $2,783 @ 30 days, $2,784 balance on campaign completion (*TBD on any additional fees)
* Both options include a 5% commission on initial monies raised goal and 2.5% on monies beyond.
* Expenses for PR, TV/Cable/radio advertising, print costs, travel, meals, lodging, podcast & video production, merchandise collateral will be billed directly to AAEAHP. Expenses for creative, management, report production and analytics are included or will be absorbed by ProBizCa+ Agency. In addition, if there are fees for purchasing tools, assets, labor or resources, we will bring those for consideration. We are sensitive to the financial challenges facing a startup, growing business. It is our objective to help shoulder some of this expense by discounting our services & fees and utilizing our extensive resources so together we can build something bigger. We will always use our utmost discretion to keep costs low and still achieve the desired results. There will be times which require new development (extending team, event activities, or other new opportunities that we agree would be beneficial) and in those instances we will work together to determine the most cost effective options to reach optimal return.
Let's Get Started
Again, we look forward to working with you and HELPING makING your organization successful!