All-In-One
 Professional Business Card Digital Platform
ProBizCa allows you to place your Business & Brand in the palm of your Customers hand to instantly Engage, Communicate, Transact, plus save you Time & Money.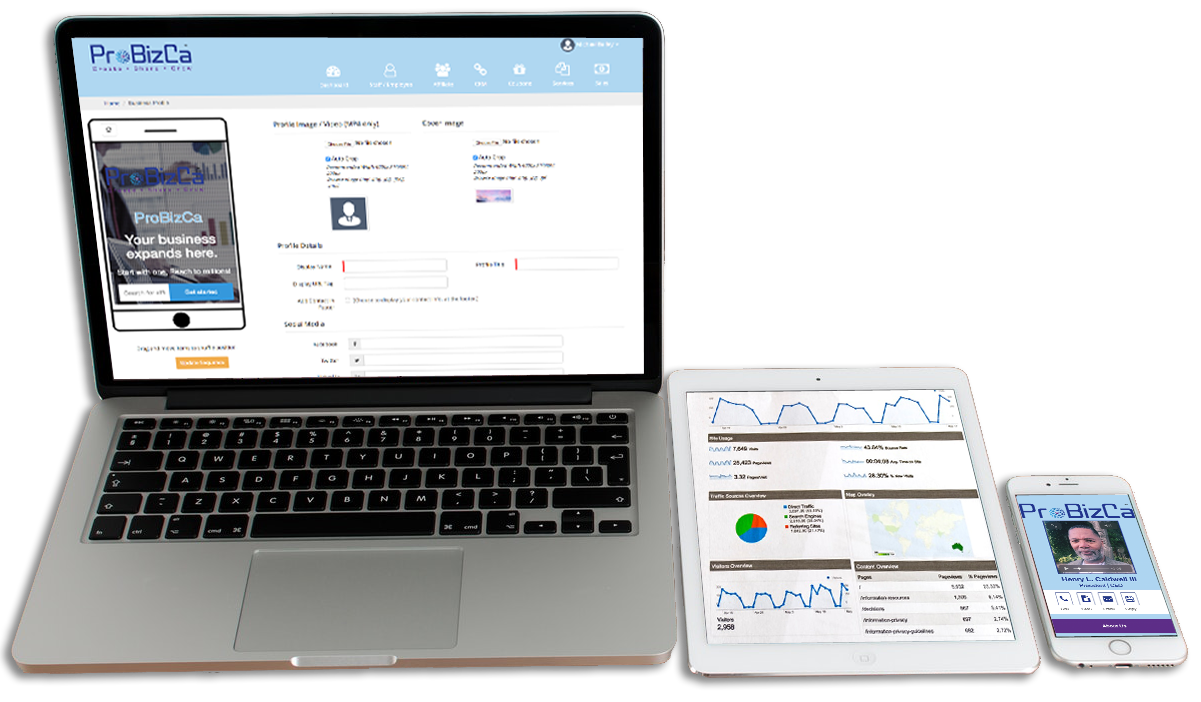 Digital Marketing made simple!
NO App Download Needed
Works on ALL Devices (smartphones, tablets & computers)
Custom Designs + Templates
Integrate Current Software & Apps
Share Anytime, Anywhere

100% Secure. We NEVER distribute your data to third parties!!!
- GO DIGITAL & GO GREEN -
At ProBizCa, we are actively reducing and encouraging ALL companies and individuals to reduce there carbon footprint and "Go Green". Eliminate the need for printing Business Cards, Brochures, Flyers and other printed marketing material, which will save trees and money!
Fact: "Two mature trees provides enough oxygen for one person to breathe for an entire year. Just one tree is used to print 25,000 business cards. In the U.S. alone, over 1 Billion business cards are printed every year from over 30,000 trees." – SB Research Institute
How ProBizCa Works
Setup only takes a few minutes…
CREATE
No graphic design experience needed, just enter your Details, pick your Colors & Fonts and upload your Content.
SHARE
Send your digital card to anyone via Text, Email, Social Media and custom QR Codes with just a "simple click".
GROW
Expand your Network, Audience, Followers, Customer and Bottom-line with Tools to Optimize your Relationships.
How Do You Really Benefit from ProBizCa?
Through Innovative & Interactive Technology, ProBizCa combines the "Traditional" business card concept with the following: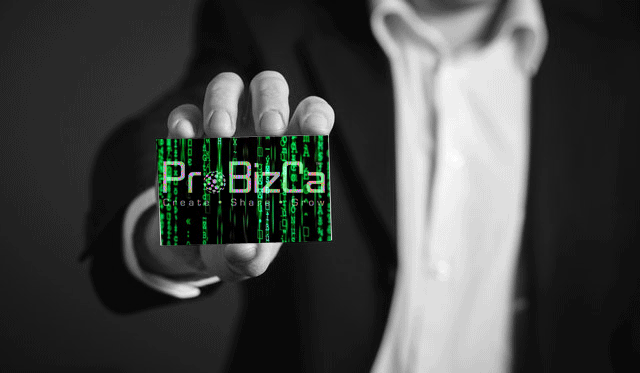 Digital Business Card
Transition from paper card to digital design with your personal and/or business information, then share through multiple platforms to grow your network.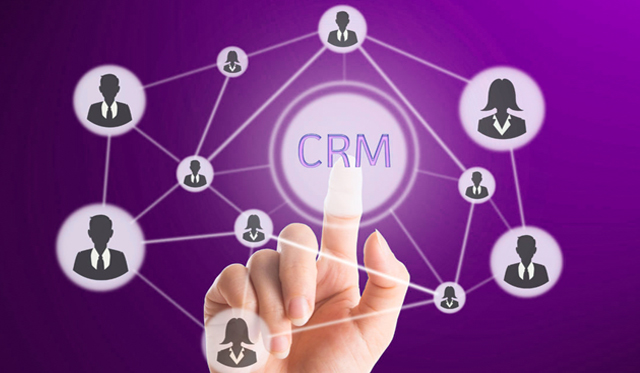 Customer Relationship Management (CRM)
View real-time analytics & statistics, measure team performance, increase sales conversions and qualified leads.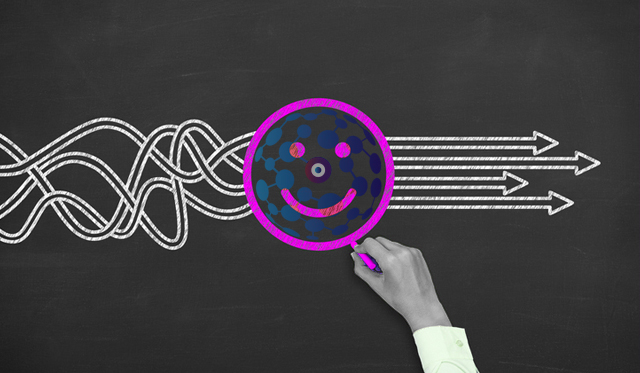 Marketing + Sales Automation
Your platform to plan, create, coordinate, manage and measure ALL marketing efforts, both online and offline.
Design Studio
Incorporate your company brand logo, colors, fonts, videos, images, messaging, social links, contact details and more.
Social Media Management
Manage and monitor social media channels and turn interactions into sales with automations.
Email Marketing
Create striking emails with personalized images and content that convert into leads.
SEO/SEM
Optimize your search engine outreach in one place, whether organic or pay per click (PPC).
Forms & Surveys
Drive traffic to targeted pages, and capture more leads with auto-complete forms.
Affiliate Programs
Refer and promote others for rewards, compensation, accolades, points, leads etc.
Media Center
Manage, send and track all marketing & sales assets in one convenient hub.
Audience Analytics
Monitor & track statistics including engagement, views, behaviors and transactions.
But wait, there's actually even more...
Calendar + other CRM Integrations • Custom QR Codes • GPS Company Locator • Custom URLS • Templates • Audio/Podcast Player • Video Conferencing • Sales Notifications • Landing Pages • Smart Email Signature
…And We'll Show You How It's Done
There is definitely a "transition" going from a paper business card to a interactive digital card. You have to design, add movement, images and more information than could ever fit on a card or any type of collateral. We will help you with the various choices by providing templates, tutorials, FAQs, tips & tricks and direct customer support when you need it.  We want you to feel comfortable using ProBizCa and get the most out of the platform no matter what industry you're in or how you plan to use it.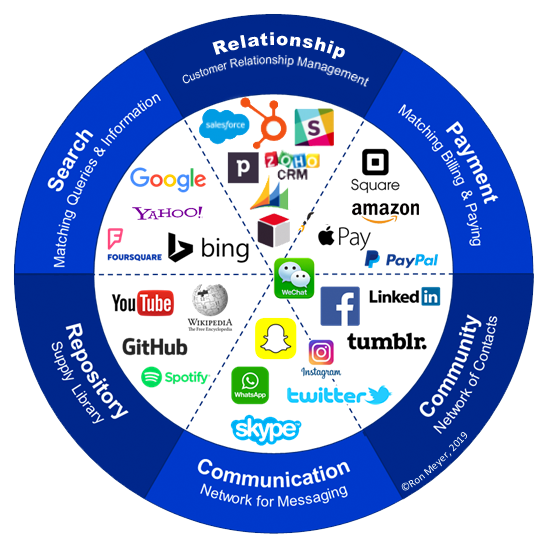 Again, We Make it Easy to Integrate & Sync Apps and Programs into One Digital Platform
Our web-based dashboard allows you to integrate your current business tools/Apps to make your life and business more efficient and effective. This includes Mail Management, CRM, Social Media, Cloud-based Apps, Payment, Communication and more.
I highly recommend using a ProBizCa digital business card for your company.  It's a very personal way to share your product or service to your customers and you can tailor it to the information that you want to convey.  
I worked with Henry and his partner Charles, they were very helpful through the entire process as we created mine. They helped me to design my ProBizCa exactly the way I wanted to do it we even added a few extra features to it where my customers could fill out their information online I think this is much more effective than handing someone a business card because everyone has their phone in their hand it's also a way to when you text them your ProBizCa digital card you have their information to follow up with a potential customer instead of handing them a business card when you may never see them again.
Probizca is a wonderful company. The staff doesn't cut corners. They give you the best results, and they stay by your side. If you're looking for a company to help your brand Probizca is the one stop shop for all your needs.