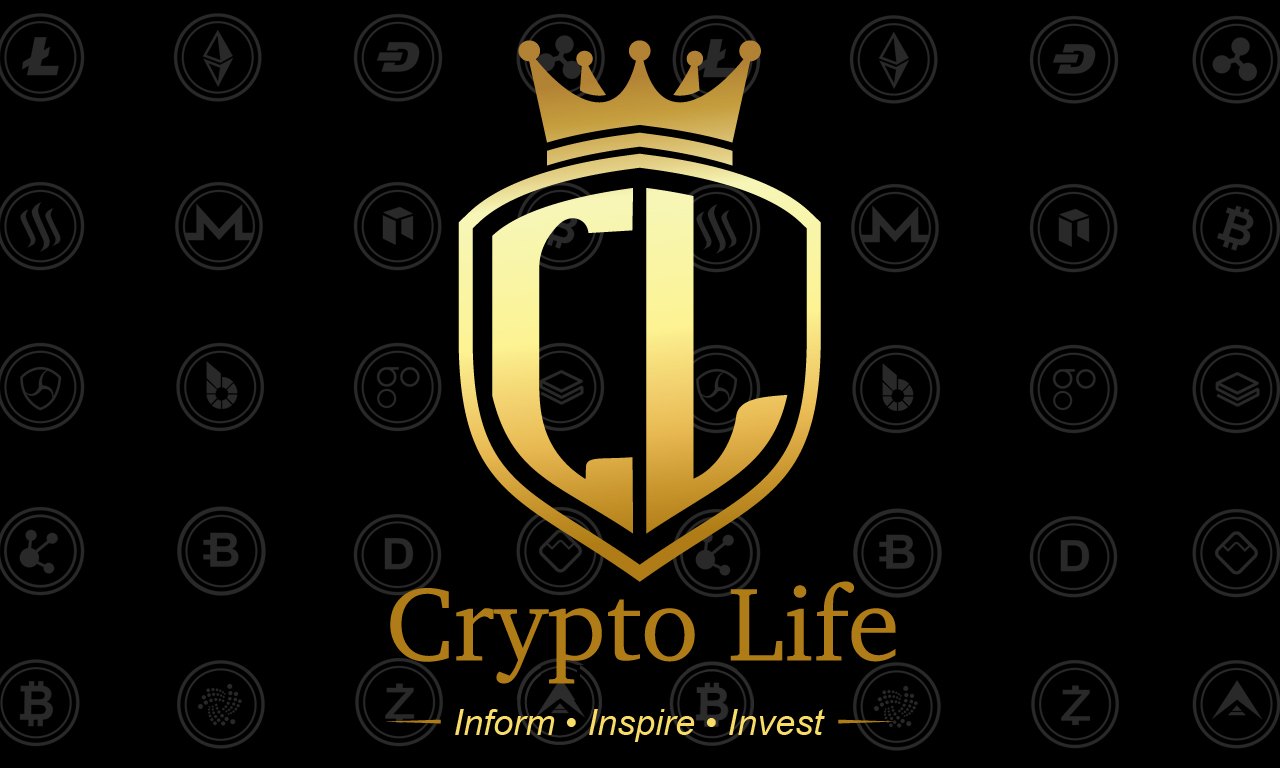 INTEGRATED SERVICES PROPOSAL 
Project Proposal: Consulting/Business Registration, Branding & Creative, Website Development, Podcast, Marketing & Merchandise
Client: Crypto Life (Vermella Sangster)
Delivered on: 6/17/2021
Submitted by:

Thank you for allowing Probizca and our team the opportunity to present our business strategy & services to you. We look forward to building a solid partnership that leads to your great success with "Crypto Life".
Through our business consulation and integrated marketing proposal/retainer, we will execute a results-oriented business strategy and will develop your branding and campaigns to achieve the best results possible.
Marketing isn't something you do once, it takes consistent content creation, fine tuning and ongoing development and measurement to establish brand awareness and be recognized as the platform of choice in the Crypto Curreny and Blockchain industry.
Following the retainer model, our agency will effectively become your full-service marketing department. Also, Probizca will develop and implement your company marketing strategy, create branding tools and drive positive Return On Investment.
Our primary goals are to build and help establish Crypto Life as the "Go-To" platform for Crypto awareness, information, industry updates, merchandise and other opportunities & resources.  The primary intention is to help people collaborate around the country (and world) by developing an opportunity portal and business ecosystem for millions of users…a movement and "Lifestyle".
We will leverage CryptoLife.style as the "One-stop" platform to:
Help people understand what crypto currency is and how you obtain and use.

Offer merchandise allowing people to support the movement. 

Build awareness via collaborations, partnerships, sponsorships and membership opportunities.

Inform people with various mediums including print, social media, audio and video.

Help supporters discover relevant information, content, interact and share.
I'm talking about Bitcoin, which recently grew from $539 billion to over $1 trillion in market cap in less than two months.  That's what you call rapid wealth creation and the future of money."
SCOPE OF SERVICES/OUR DELIVERABLES
"Go-to-Market" Business Strategy & Consulting
Assist with current and future plans to register, develop, market, grow and manage your business.
Learn More
This will include:
Business setup & Registrations

B

randing

Website/Digital Development

Database Development/Management

Social Media & Online Marketing

Advertising

Merchandise

PR Services

Strategic Partnerships (business, schools, organizations etc.)
Branding & Creative Development
Develop a brand platform for Crypto Life, including positioning, personality, promise, differentiation, and value proposition, based on the company mission, vision and values and messaging, which will be developed with our assistance.
Learn More
Create a brand identity including logo design, colors, and fonts & style guidelines for online/offline marketing collateral 

Design specific, visually compelling Marketing Collateral, Promotional Sales Merchandise
Website Design & Programming
Create a new interactive website that will be a user-friendly, online content hub  that speaks to multiple audiences and stakeholders. The website portal will be developed in phases and include the following:
Learn More
Web Development will include: 
Membership Plans

 – including Free & Paid

Member Profiles

– includes bio, photo or avatar, contact information & social media

Message Board Module

(with social media functions) –  This will provide chat, direct messaging, emoticons, private groups, email capabilities, file uploads, calendar, like option, search and sorting.

Resource Center

– including but not limited to: schools, training & professional development, legal, trade portals, support groups, publications, podcasts & blogs, events & workshops, supporting organizations, and a "crypto directory".

Merchandise Store

– We will update and maintain "Crypto Life/Crypto Bling" online store including graphic design, photos, product updates, sales & specials, customer support and payment gateways.  Also, we will provide proper website Privacy Policy, Terms & Conditions including return & exchange policies, and shipping options.

Other Options:

Podcast Show/Network

 – create a show (or collection of shows) that focus on everything Crypto and speaking to experts in the industry.
We will provide the following tactical services:

Setup show/network including name, logo, description
Show consulting, creation & programming (recording & editing)
Music & brand licensing
Hosting & distribution
Scheduling
Advertising

Affiliate Program

– We will set up an affiliate program to allow members to promote the brand and earn money.  Also, this online referral system will help turn customers into loyal brand marketers for Crypto Life.

This program will include profile forms, coupon tracking, customized product/affiliate rates, digital collateral/Ads, various dashboards and reporting functions.

Job Listings Module

– the ability to search of jobs, apply for jobs, receive notifications and security.
Other Web services (Phase#1 plan)
Web Development will include: 
A Content Management System

Application Form(s)

User Profiles

Login Capabilities

Spotlight area

Subscription Models

Advertising areas

Media Player (audio & video)

Content Library (image, audio & video)

Blog

Upload Functionality

Resource area

Directory

Social Media inclusion and more TBD
Supporting Web services will include:
Annual Domain Name Registration

Annual Website Hosting

Annual SSL Certificate

Monthly maintenance including updates & changes
Podcast Production & Hosting
We use our expertise to help you create a quality podcast that represents your unique creative expression & connects with targeted listeners.  ROI includes brand awareness, relationship building, sponsorships, donations and industry credibility to name a few.
Our Process:
Strategic Planning
Our Podcast starts with a 30-minute consultation to understand your podcast goals and to create an outline that sets the direction, identifies the audience, and establishes the foundation for your podcast.
Brand Creation
Our creative team develops professional podcast artwork, intros & outros, custom voice-overs, original or licensed music and advertising opportunities to make your podcast stand out from the rest.
Record & Edit


Whether you record in our professional studios (preferred) or record elsewhere, we'll provide you with expert editing, broadcast quality mixing, mastering, noise reduction and audio repair. NO extra"ums", dead air or awkward background noises.
 Publish & Launch
Our podcast launch campaign ensures your podcast is available to thousands of people, with the goal of expanding your audience and scheduling consistent episodes throughout the month.
Promotion


You're now the host of a premium podcast! You now have the tools to get your podcast out to the masses and reach the top categories in iTunes/Apple Podcasts, Spotify, Google Play, Stitcher, TuneIn, Player.FM, iHeartRadio plus many more. 
Grow & MONETIZE!!!
To ensure your podcast is successful, we provide ongoing consultation, resources and support for establishing and increasing your podcast audience to increase brand awareness and entice advertisers to spend money with you.
Podcast Launch Program:
This consists of strategy/consultation, production, audio engineering, music, graphic and web design. We will help you narrow down your podcast topic, identify your audience, and outline your show structure and take you from an idea to hosting a professional podcast within 4-6 weeks.
This includes the following:
1. Podcast Creation & Technical Setup
Strategic podcast planning and show outlining
Professional intros & outros with custom voice talent and audio branding
Podcast hosting setup and RSS feed creation and optimization
Professional, eye-catching artwork
Podcast 1-page website
Your first four (4) episodes edited and published (30-45 minutes each)
2. Professional Guidance & Coaching
Guidance on resources, tools and equipment needed
How to host a show and sound like a pro
A constructive review once your podcast launches
3. Podcast Launch & Marketing
Submission distribution through iTunes, Google, Stitcher and other podcast directories
A customized launch campaign targeting your audience and ensures listeners
Promotional materials including emails, social posts, trailer etc.
4. Monthly Podcast Production & Growth Support
$799/mo to publish weekly podcast episodes (up to 3 hours of recording edited down to 4-6 podcasts 30-45 minutes long). First month included in Launch Program
A dedicated Podcast Production Manager/Engineer
Your audio edited into professional podcast episodes
Inclusion of show notes for each episode with bullet points & links
Episodes automatically scheduled to publish and send to you for review
Training and resources to implement the podcast growth strategies
* Additional $15 monthly fee ($180 annually) for global podcast hosting and distribution.
* Podcast marketing NOT included in Launch Program
Custom ProBizCa HUB
This will allow your users (members & businesses) to network and collaborate on a consistent basis with trackable activity, marketing automation and real-time analytics
Marketing Services
We will identify and define the target demographic and how to communicate with them.  We will apply a "360 Approach" to create deliverables from identity and brand messaging to advertising, grassroots, web and social media campaigns.
Digital marketing – social media strategies & management, SEO/SEM, mobile marketing
Merchandise
We will help create and develop Crypto Life & Crypto Bling merchandise including:
T-shirts and blouses

Sweatshirts & Athlete wear

Jackets

Accessories

Promotional 
Strategic Partnerships Procurement
We will help establish business-related partners that can:
help establish credibility

expand reach  into new areas and offerings

provide needed resources including money, customers, members, audience

increase the exposure in the marketplace
Minority Certification
We will consult and assist you in getting certified to tap into public and private sector programs on a local, state, regional and National/Federal level.  We will assist with the following certifications:
Department of Transportation's Disadvantaged Business Enterprise Program

Women-Owned Small Business (WOSB) Federal Contracting Program

Certification for Women-owned Businesses (WBE)
Phase I
(30-90 days)
Explore & Envision
Business Strategy & Consulting, Domain, Hosting, SSL Certificate
Phase II

 
(30-90 days)
Execute
Website Design & Programming, ProBizCa, Podcast assistance,  Internet Video planning, Marketing Collateral development
Phase III

 
(90+ days)
Evaluate & Enhance
*Mobile APP Planning, Merchandise Design, Website Maintenance
Below is our estimated budget based on the scope of services outlined in this proposal. Our fees are based on the time required and services rendered and will be billed at the all inclusive fixed rate for the contract completion period starting from the date of signed contract. 
$1,500 – 10/yr Domain, 1/yr website/email Hosting, SSL Certificate, Trademark

(original)

$300/mo – Business Consultation including Research & Development

(ongoing)

$1,500 – Business setup and registration (includes structure consultation, LLC creation/filing, operating agreement, 1-2 DBAs)

(New)

$7,500 – Interactive Website (Responsive/Mobile-friendly) including:

e-Commerce store (up to 25 items NOT individual designs)

(original)

(New)

Additional Features:

Media section (Podcast and Youtube videos)

Education/learning options

XtreamFX Global mlm inclusion

Resource center

Blog (content must be provided)

$0 – Social media setup only including FB, IG, TikTok, YouTube, LinkedIn; Additional fee for management and content creation ($TBD)
$1,800 – Merchandise creation/development (includes 25 different items to start); this does NOT include production of items. Rev Split options (70-30 OR 60,40) – Merchandise Production and Distribution

(New)

$2,400 – Podcast Launch Program including Podcast Creation & Technical Setup, Professional Guidance & Coaching, Launch & Marketing and Production & Growth Support 

(New)
 Proposed Integrated Consulting, Marketing & Development Total  =  $19,500 (value)
$2,714 initial discount
$5,111 partnership discount ($7,800+ total discount)
$1,775 paid to-date
Adjusted Payment = $9,800
Payment Options:
 Option 1– $1,200 "original balance" payment now, $4,300 July 15th 2021, $4,300 balance on completion (*TBD on any additional fees)
Option 2 – $1,200 balance payment now, $2,150/mo for 4-months (starting July 1st 2021)
Option 3 – $1,200 balance payment now, $1,434/mo for 6-months (starting July 1st 2021)
* Expenses for PR, TV/Cable/radio advertising, print costs, travel, meals, lodging, podcast & video production, merchandise collateral will be billed directly to Crypto Life. Expenses for creative, management, report production and analytics are included or will be absorbed by ProBizCa+ Agency. In addition, if there are fees for purchasing tools, assets, labor or resources, we will bring those for consideration. We are sensitive to the financial challenges facing a startup, growing business. It is our objective to help shoulder some of this expense by discounting our services & fees and utilizing our extensive resources so together we can build something bigger. We will always use our utmost discretion to keep costs low and still achieve the desired results. There will be times which require new development (extending team, event activities, or other new opportunities that we agree would be beneficial) and in those instances we will work together to determine the most cost effective options to reach optimal return.
Let's Get Started
Again, we look forward to working with you and HELPING makING your business successful!